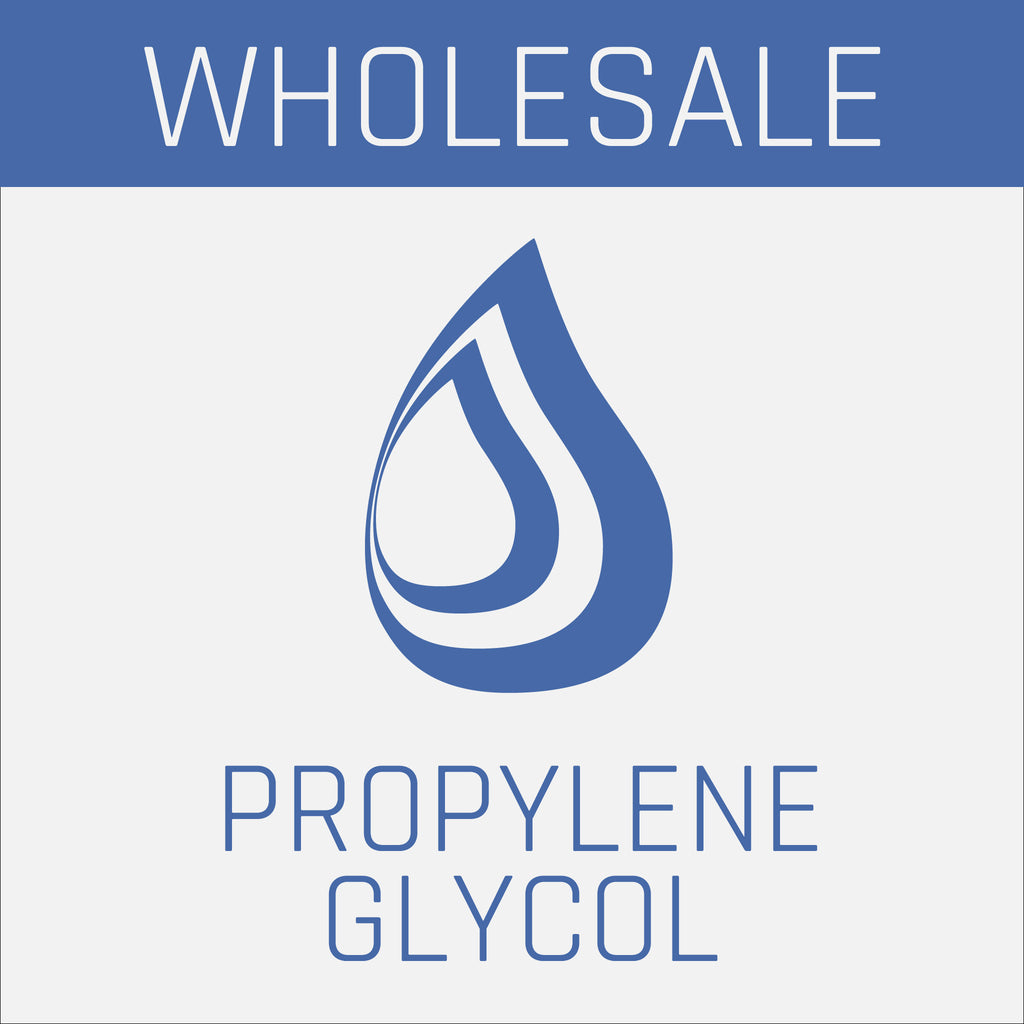 Propylene Glycol - USP Grade (Wholesale)
$ 199.99

$ 0.00
Propylene Glycol is an excellent water soluble compound used in cosmetics, personal care and pharmaceutical products. Liquid Barn™ only supplies USP/Pharmaceutical Grade Propylene Glycol (PG) with purity greater than 99.8%.

Product Name:  Propylene Glycol USP
Chemical Formula:  C3H8O2
CAS#:  57-55-6
Purity: 99.8% - Highest industry purity.
Color:  Clear Colorless
Kosher Certified Plants

All products bottled and shipped in the U.S.A.
Click on the icons below for more information about our Propylene Glycol.
| | | | |
| --- | --- | --- | --- |
| Certificate of Analysis | Material Safety Data Sheet | Technical Data | Product Brochure |