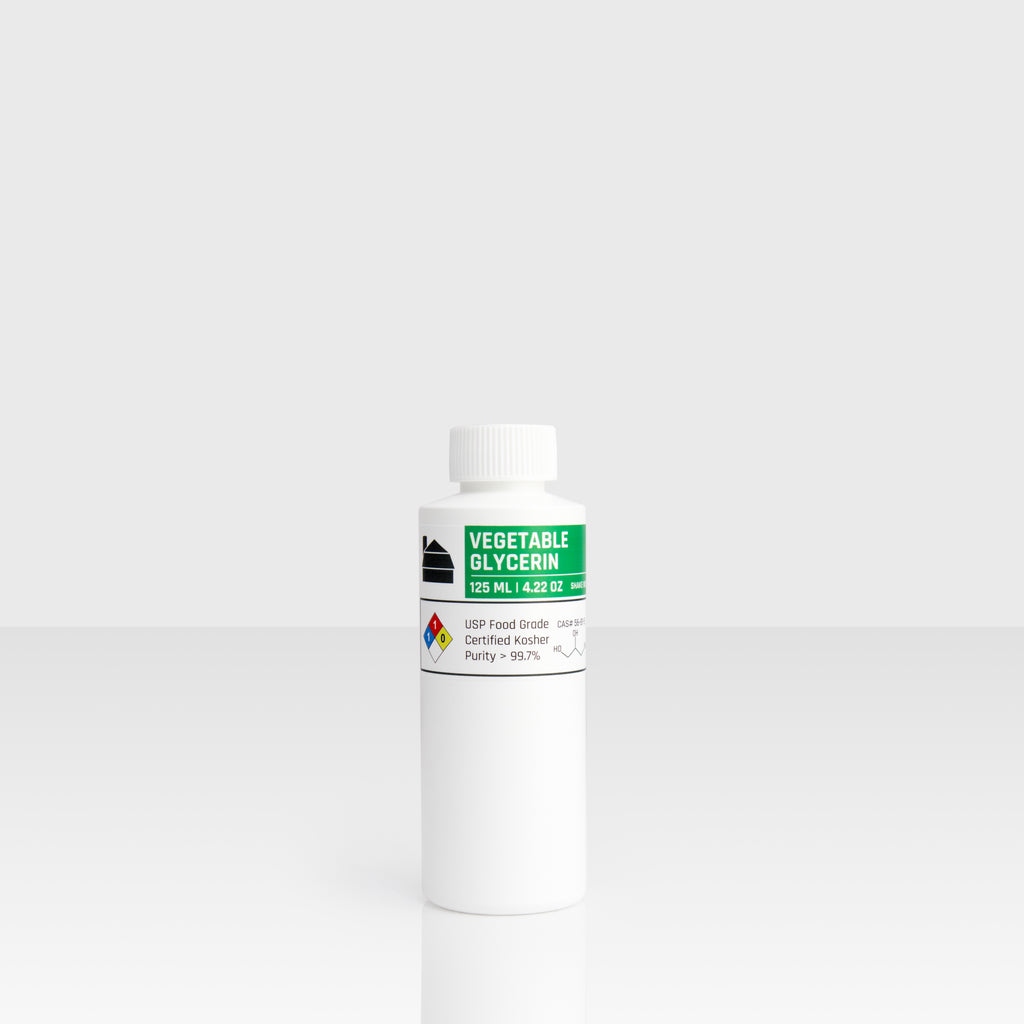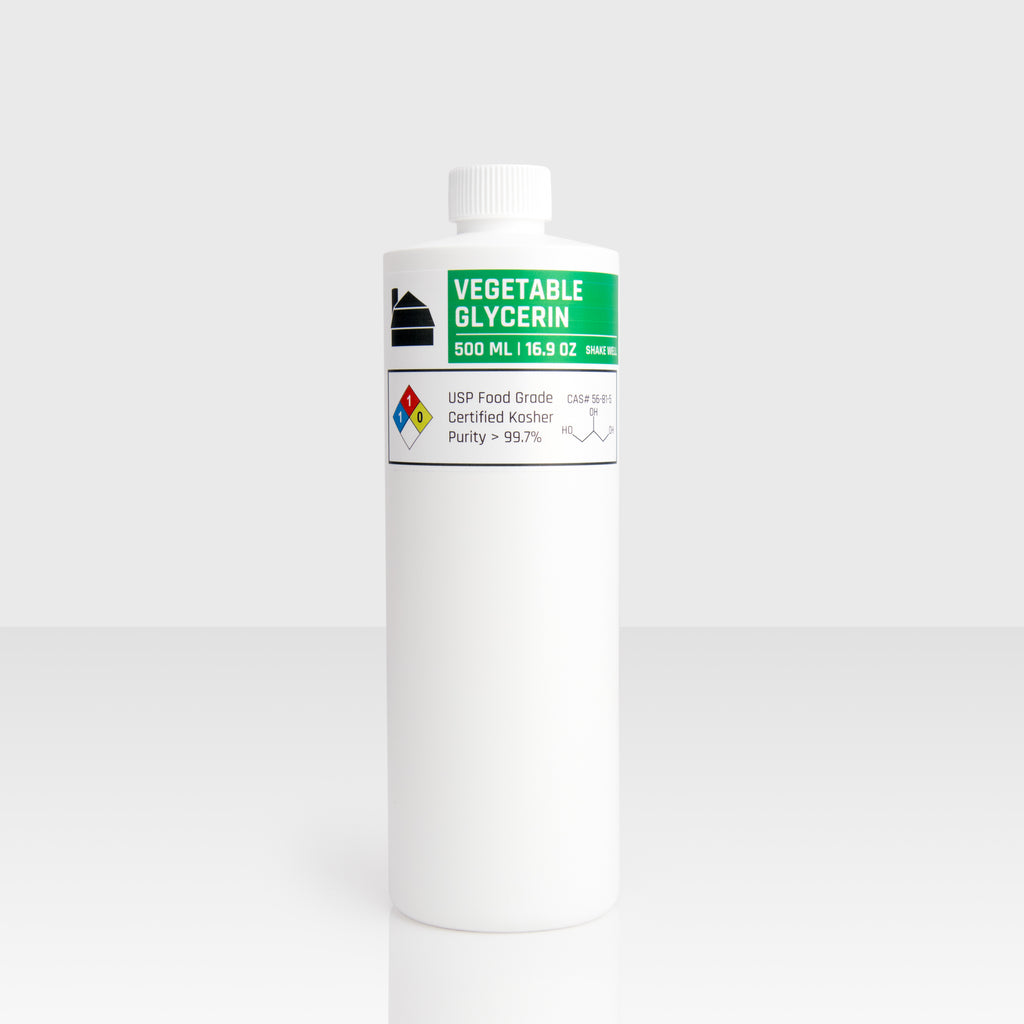 USP Vegetable Glycerin
$ 7.99

$ 0.00
Vegetable Glycerin is a viscous liquid derived from plant oils. Liquid Barn™ supplies 99.7% USP/Pharmaceutical Grade Vegetable Glycerin (VG) derived from palm. VG is a clear, slightly sweet, water soluble liquid with no odor. It is used in personal care items, beauty products and food products.   
Don't forget to add a twist open cap!
Product Name:  Vegetable Glycerin USP
Chemical Formula: C3H8O3
CAS#:  56-81-5
Color:  Clear Colorless
Purity: 99.7%
Kosher Certified
Musim Mas ISO 2001-14001
All products bottled and shipped in the U.S.A.

 WARNING: Cancer and Reproductive Harm. www.p65warnings.ca.gov
Click on the icons below for more information about our Vegetable Glycerin.
Safety Data Sheet